Creating An Estate Plan In Three Easy Steps
We make protecting your loved ones easy for you. All you have to do is call us. We'll walk you through the rest.
Estate Planning Services
Estate planning is an essential process that involves making arrangements for the management and transfer of your assets after your death. Doing this can be tricky depending on the state laws where you live.
At Emert | Yeom Law, we understand that legacy planning can be a complex and overwhelming process, which is why we have developed a three-step approach that makes estate planning as easy and straightforward as possible.
Step 1: Designing Your Plan
The first step in nearly every estate plan is our free initial planning session. This is not a brief introduction to the estate planning process — rather, it is a highly interactive, informative working meeting where your situation is assessed, and planning goals are clarified. In this meeting, we start by explaining where you are now and discovering your priorities and concerns.
Our estate planning lawyers will explain your options and answer your questions clearly so you can make informed decisions. Then, if both you and we feel our firm is a good fit, we will begin creating a plan that reflects your wishes. At Emert | Yeom Law we offer estate plans on a flat-fee basis. At the end of your first meeting with us, you will know exactly how much it will cost to get the estate planning protection you need.
Step 2: Committing to Your Proposed Estate Plan
A few weeks after your initial consultation will be the signing meeting. In this meeting, you will have a chance to review, make any corrections and changes, and then sign your estate plan. We will walk you through your final design to make sure we have achieved all your goals and that you are comfortable with your planning decisions and the structure and function of your plan. If you have decided on a trust-based estate plan, we will begin to discuss how the funding process works.
Step 3: Funding Your Trust (Trust Plan Only)
The next and final step — optional for people who have chosen a trust-based plan and have retained us for funding assistance — is the funding meeting. In this meeting, we will work with you to take the steps necessary to fund the trust. For others who have chosen to fund their own trust, this step will also serve as the delivery meeting where the basic funding requirements will be reviewed, and the complete trust binder is delivered. 
Depending on your needs, another step may be to meet with family members to discuss your (or their) estate plan and various intergenerational scenarios. As part of most estate plans, we offer a financial power of attorney, living trusts, advance health care directive, HIPAA authorization, and other legal documents that may be required.

Estate Planning Three-Year Review
Once your estate plan has been established, we are available to meet every three to five years to discuss the changes in your life and in the law, ensuring that your estate plan is still meeting all of your needs. These regular meetings are free of charge.
We can make important plan updates and changes, attend meetings with your advisers, and provide access to our legal staff or a referral should you run into other issues (business matters, real estate transactions, etc.). At Emert | Yeom Law, we intend to be your estate planning attorneys for life. 
At Emert | Yeom Law, we understand that estate planning can be a sensitive and emotional process. Our three-step approach is designed to make protecting your loved ones as easy and stress-free as possible. Whether you need assistance with designing your plan, committing to your proposed plan, or funding your trust, our experienced attorneys are here to help.
Contact us today to schedule a free consultation and learn more about how we can assist you with all of your estate planning needs.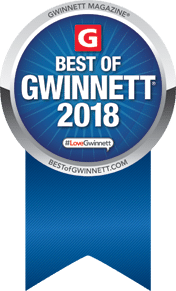 Our Service Area
While we are located in Duluth Georgia, we provide estate planning, real estate closings, and business law to clients from all around the metro Atlanta area including Buford, Suwanee, Lawrenceville, Johns Creek, Alpharetta, and more. Contact us today when you need an experienced attorney to help you with any of these matters.
6340 Sugarloaf Pkwy #200
6340 Sugarloaf Pkwy, Duluth, GA 30097
Phone: 678-288-2010     Fax: 770-932-5195
Office Hours: Monday - Friday - 9AM - 5PM