Real Estate Closings Around Atlanta
We take a detail-oriented approach to real estate closings and disputes. When you need an effective real estate attorney to facilitate your closings, contact us. We make everything go smoothly.
Well-Versed Real Estate Attorneys
Purchasing or selling real estate will probably be one of your most significant investments. These transactions include many moving parts and parties necessary for their success. You are most likely well aware of the value and expertise that a real estate agent can provide throughout the purchase process, but you may not be aware of how a real estate attorney can guard your interests.
Emert | Yeom Law is well-versed in real estate law. We help Georgia families successfully navigate important real estate transactions. Our detail-oriented lawyer carefully analyzes each aspect of your purchase or sale to ensure that you avoid expensive pitfalls.
Individualized Assistance Throughout Your Closing
We carefully evaluate your proposed real estate investment to determine how we can provide maximum value. Our firm assists with a variety of closing concerns, including:
Settling buyer-seller disputes
Clarifying vague terms in your purchase agreement
Reviewing and revising brokerage agreements
Explaining tax repercussions of the sale
Reviewing the status of the property's title
Investigating any legal restrictions on the property
Evaluating zoning laws and property disputes
Addressing An Array Of Real Estate Issues
Our firm understands the many disagreements that potentially arise during the real estate closing process, and once property ownership is established. We resolve many real estate disputes, including:
Boundary and property line disputes
Land encroachments
Easements and liens
Construction concerns
Quiet title actions
Breaches in contract
Landlord-tenant disputes
Homeowners' association disagreements
Zoning issues
In addition to addressing current real estate disputes, Emert | Yeom Law strives to prevent disputes before they arise. We provide comprehensive contract evaluation, identifying potential vulnerabilities and crafting secure contracts that can protect your investment. Many people try to save time and money by utilizing generic do-it-yourself contracts. All too often, these overly generalized forms put you at risk and end up costing more resources in the future.
The bulk of real estate disputes occurs during the purchase and sale of the property. We understand the problems that you may face. We help Georgia residents successfully complete transactions through the closing process.

Why Choose Emert | Yeom Law For Real Estate Closings and Disputes?
If you are involved in a real estate transaction or dispute, choosing the right attorney can make all the difference. Our firm is an excellent choice for anyone seeking legal guidance and support in these matters. Here are some reasons why:
Experience

: Emert | Yeom Law has been serving clients in real estate matters for more than 17 years. Our attorneys have extensive experience in all aspects of real estate law, including transactions, disputes, and litigation. This means we have the knowledge and skills necessary to handle even the most complex cases.

Personalized service

: At Emert | Yeom Law, clients are treated with respect and compassion. We take the time to understand each client's unique situation and provide personalized guidance and support throughout the entire process. This ensures that clients feel heard, valued, and supported every step of the way.

Attention to detail

: Real estate transactions and disputes can involve a lot of paperwork and legal documents. We are meticulous when it comes to reviewing and preparing these documents, ensuring that everything is accurate and legally sound. This attention to detail can help prevent future problems and disputes.

Strong negotiation skills

: Whether you are involved in a real estate transaction or dispute, negotiation is often a key part of the process. We are skilled negotiators who can help protect our client's interests and ensure they are getting the best possible outcome.

Reputation

: We have a reputation for excellence in the legal community. We are well-respected for our knowledge, expertise, and dedication to our clients. This reputation can give clients peace of mind knowing that they are working with a reputable and trustworthy law firm. 

If you are seeking legal guidance and support in a real estate matter, Emert | Yeom Law is an excellent choice. With our experience, personalized service, attention to detail, strong negotiation skills, and reputation for excellence, we are a trusted and reliable partner for anyone involved in a real estate transaction or dispute. Call for a consultation today.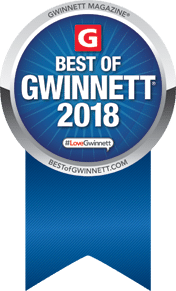 Our Service Area
While we are located in Duluth Georgia, we provide estate planning, real estate closings, and business law to clients from all around the metro Atlanta area including Buford, Suwanee, Lawrenceville, Johns Creek, Alpharetta, and more. Contact us today when you need an experienced attorney to help you with any of these matters.
6340 Sugarloaf Pkwy #200
6340 Sugarloaf Pkwy, Duluth, GA 30097
Phone: 678-288-2010     Fax: 770-932-5195
Office Hours: Monday - Friday - 9AM - 5PM